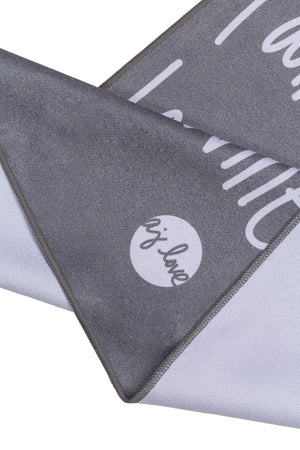 I Am Yoga Towel
Luxury meets High Performance yoga towel.
"I am" is the most powerful mantra we can declare about ourselves. Repeat these words throughout your yoga practice and see how your thoughts begin to shift.
Ultra-absorbant and hygienic plus super grip slip resistance! 
Microfiber, 85% nylon, 15% polyester
380gsm thickness
72" x 24"
Color: front side- grey/ back side- white
CARE INSTRUCTIONS:
Wash separately before using. Machine wash cold. Dry on low heat. Do not bleach or use dryer sheets or fabric softeners.